Serbia has a subtropical climate with precipitation throughout the year. Warm summers and freezing winters invite tourists from all over the world. The best time to visit Serbia is from March to May and September to October when you find there most favorable conditions suitable for the real adventure.
Let's explore some of the best things to do in Serbia, Serbia to create a lifetime full of memories:
Experience Hiking At the Peaks Fruska Gora Mountains
Fruska Gora, the great Mountains in Vojvodina are famous worldwide for the surreal beauties and capacious network of hiking trails. Adventure aficionados visit here in flocks to experience the lofty peaks and its surrounding serenity. Crveni Chot, the highest Peak of the Fruska Gora Mountains rises at about 539 meters above sea level. The longest trail that enables you to admire the real tranquillity of the place is Fruska Gora Marathon Footpath.
Enjoy Kayak Tour On Great War Island
The Great War Island is the best place to enjoy kayaking as it provides friendly guides who demonstrate natural surroundings as well as adopt proper safety measures. Paddling around the forested wilderness and admiring its natural reserves will take you to the conflux point of river Sava and Danube. You enjoy lush marshlands, and a diversity of birds along the way.
The glamorous sandy Lido Beach will stun you here. Veliki Galijas is one of the spectacular canals turned lakes here that drifts through the thrilling woodlands. This 3-hour Kayaking tour will embrace the Uniqueness Of Boat Tours and make you forget all your worries as it takes you to an entirely different world. Kayaking at the Great War Island remains one of the best things to do in Belgrade for total excitement, fun, and adventure.
Embrace the Uniqueness Of Boat Tours
If you are looking for things to do in Belgrade, then something remarkable is waiting for you here! Serbia is full of adventurous things among which Boat Tours are one of the most famous things to do in Belgrade. On various boat tours offered by different tour planners, you will have a chance to experience the city's unique river life. They will cover all-day boat tours, overnight trips, private trips, and sunset cruises uniquely and exclusively customized for you.
It will enable you to feel the local side of the river spring and summer nightlife of Belgrade and that too in a very easy-going environment. Boat Tour is indeed one of a kind sightseeing experience here that will let you embrace real serenity.
Don't Forget To Experience the Bike Tour
Belgrade offers various types of bike tours which are eco-friendly as well as the best way to admire the glimpses of the hidden sides of the city. Bike Tours are arranged accordingly to different levels for all types of riders. Groups of 8-10 people along with the guide are departed daily and who get the opportunity to indulge in the cores and the corners of this mesmerizing city. This wonderful experience ensures your full enjoyment during the trip.
Gear Up for Bungee Jumping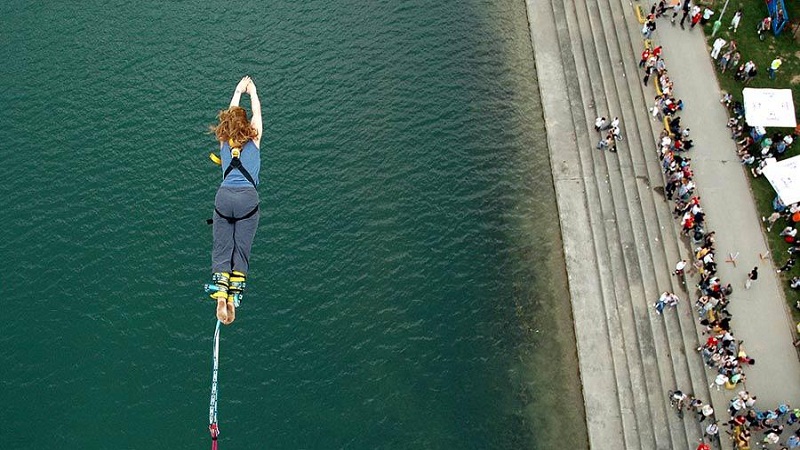 Bungee Jumping is amongst the top things to do in Belgrade as all adventure aficionados visit this city to experience this ultimate kind of adrenaline rush activity. Jumping from about a 55m high crane above the water is a different kind of thrilling experience. The elevator–the cabin is fixed to the crane where multi-system cords are used and which are changed according to the weight of the jumper.
Military special strong and elastic cords with double security systems are used in it. Most experienced professional guides accompany you and instruct you accordingly. So, grab an opportunity while in Belgrade for the best Bungee Jumping that is waiting there for you!
Fly High With Skydiving
Full of adrenaline-filled activities, Belgrade offers an outstanding experience of Skydiving. Experienced instructors will give you ground training, upon which a free fall or tandem fall from a height of 3,600 meters at 200 km/h will take you to a dream world. This 25-minute flight will introduce you to the world of enchanting and amazing scenery. Different heights viz. 2500 m, 3000 m, and 3600 m are available for jumping according to your comfort level. During landing, you will have a glimpse of the wonderful Sava and Danube rivers that will leave everlasting memories in your mind.
Take a Car Ride To Explore Each Corner Of Belgrade
Wondering what things to do in Belgrade in a short span of time? Don't worry! Take a luxurious car ride and explore over 30 attractions in Belgrade. This exclusive and private car tour will show you all the famous cultural, historical, and commercial attractions of this city. Explore the history behind the bombing scars and visit the world's second-largest Orthodox Church Sava Cathedral, stroll along the Danube, visit the city's National Museum and the Museum of Contemporary Art and also have a glimpse of the historically rich City Zemun.
Experience Serbian Nightlife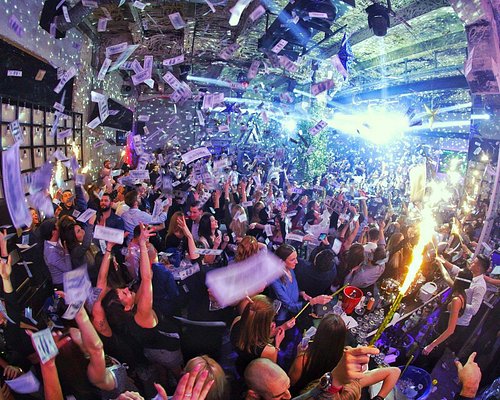 Nightlife in Serbia is world-famous and amongst the best things to do in Belgrade city due to being the capital. From pubs to clubs, Belgrade offers a diversity of adventure, fun, and parties at night for everyone. Visit the hottest spots in town and get in touch with many other fun-loving travelers with whom you can party all night. Moreover, there are additional bar tours, known as the Pub Crawl or Bar Hopping in which you can enjoy drinks in multiple bars and pubs. Night-outs in Belgrade are the most unique way to enjoy your trip. You experience this unforgettable exciting activity of your lifetime.
Indoor Shooting in Belgrade
The unique experience of shooting for all shooting enthusiasts remains one of the top things to do in Belgrade, Serbia. Indoor shooting is not allowed in all countries but unbelievably Serbia offers a great experience with air-conditioned shooting ranges under the guidance of certified instructors. While expert shooting enthusiasts can practice their own, newcomers are well-guided. Special headphones, 3 different guns, revolvers, and pistols are included in the package.
Don't Miss Shopping In Belgrade Markets
It is quite important to bring back home some memories from a favorite destination you visit. Shopping is an awesome activity and remains one of the most famous things to do in Belgrade as well. You can buy top-class handmade products, perfumes, scents, clothing, art, and designer jewelry. Paintings, sculptures, photographs, ceramics, textiles, and fashion accessories are other awesome things you can buy while shopping in Belgrade.
Get yourself ready and set up for an amazing tour to Belgrade, Serbia today and experience greatness. By facilitating adventure and fun activities, Belgrade has a mixture of everything, including cultural influences, and glitzy nightlife – that inspire you to feel the region's glorious past. Its vibrant vibes shall definitely leave a mark upon you.